You surf the internet many times a day but have you ever thought that which internet browser is best? There are a number of web browsers available in the market but which one is the top web browser or fastest web browser?
Browsers are software applications that are used to access any kind of website. Choosing the right web browser can increase the internet experience for the users. In this world of internet browsing, Google Chrome might be the king but there are other popular browsers that are also available in the market. In this post, I'll be going to show you the list of top 10 internet browsers through which you can easily choose the option you prefer most for browsing the internet.
List of Top Web Browsers
Google Chrome is the best and most widely used web browser in the world. Since 2008, the popularity of this web browser is increasing day by day. Because of its excellent features including simplicity, security, and speed, this browser is holding the first position among the list of top 10 web browsers. Google Chrome is available for all kinds of operating systems including Windows, Android, and iOS. So you can use it on any device either PC or mobile.
2. Microsoft Edge
Microsoft Edge is the default web browser for PCs. It is the second-largest and most widely used internet browser in the world. It has much better features than internet explorer. Microsoft Edge has fast and lightweight features that make it more user-friendly for internet browsing. Some of the best features of Microsoft Edge include Cortana and intelligent browsing options making it more reliable.
Mozilla Firefox is an open-source internet browser and is popular with is more flexible functionality. It is the third most widely used browser after Google Chrome and Microsoft Edge. This browser is available for Microsoft Windows, Android, Apple Mac OS, and Linux devices. The latest version of Firefox comes up with many features including a customizable interface, Advert blockers, forms autofill, social media sharing widgets, and the wide range of extensions and plugins.
Safari is the default web browser for Mac and iOS devices. It is developed by Apple Inc. and can be downloaded from its developer "Apple" website. Safari web browser is available for Apple Products not for Windows. With lots of modern features, it is the fourth largest and most widely used web browser. The most popular features include fast and secure browsing, pop-up blocking, and tabbed browsing.
5. Internet Explorer
Our list of best web browsers can't be complete without mentioning the internet explorer. It is also named IE or MSIE. Before Chrome and Firefox browsers arrive, Internet Explorer was one of the most widely used web browsers. On January 2015, Microsoft Edge replaced Internet Explorer as the default browser on Windows 10. But is still installed in Windows 10 with its security and malware protection features.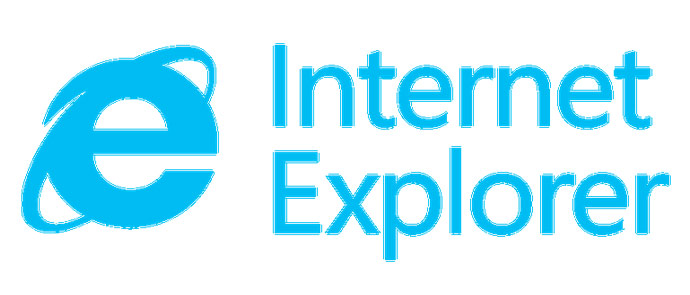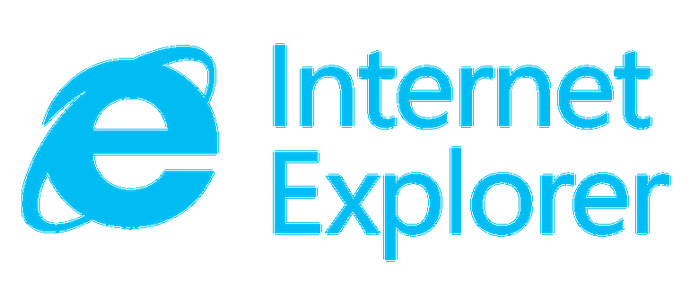 Opera browser is one of the oldest web browsers which was established in 1995. This browser is much more suitable for slow internet connection users. Running on the Google Chromium system, the Opera browser is a fast and secure way of browsing the internet. Features such as sync bookmarks, built-in BitTorrent protocol, built-in webpage accelerator make it more reliable for internet browsing. Opera browser is available for Windows, UNIX, and OS X and it is also available as Opera Mini for mobile operating systems.
Maxthon Browser is a powerful browser that offers a speedy user experience. It was developed by the Beijing-based company Maxthon Ltd. With its basic and smooth functionality, you can use it for every type of Mobile and PC. Their drag-and-drop image feature works very well and you can transfer images to your phone or email address just in a few clicks. The other features include a built-in ad blocker, reader mode, and screen capture tool. It is available for Windows, macOS, and Linux operating systems.
Vivaldi is a freeware web browser and it was officially launched in April 2016. With its minimalistic user interface, this browser allows users to customize the theme, start bar, background color, and tab positioning, etc. It also supports mouse gesture features for users who prefer to utilize a large number of tabs at the same time.
9. Torch Internet Browser
Torch Browser is a chromium-based internet browser, developed by Torch Media Inc. in June 2012. This browser is best for downloading torrent files and social media sharing. You can easily share sites, audio, and videos with your social accounts. Torch browser has all excellent functionality including streaming music, Flash player, and media files.
Avant browser is reliable software to surf the internet. This browser stands at the last position in our list of top 10 internet browsers. Its browsing speed is not as good as compared to other internet browsers but it has various features including RSS feeds, tabbed browsing, password manager, automatic updates, and on-page functions as well. You can give it a try if you want to do something different with your browsing.
FAQs Related to Best Internet Browsers
1. Which is the fastest Internet browser?
Depending on the speed of browsing I would like to suggest you go for Google Chrome and Microsoft Edge. I am also using both of them for browsing the Internet. Whether you choose Google Chrome, Safari, Internet Explorer, or another browser, your internet speed will not be affected. Your downloading and uploading speed is determined by your internet service provider. There are many websites such as Speedcheck you can use to test your internet speed on your device.
2. What are the top 10 internet browsers for Android?
When you have to decide on the best browsers for Android this list then Google Chrome, Opera Mini, Firefox, and internet explorer appear at the top of all the options available for browsing.
3. What are the best web browsers for Windows?
For Windows, the best browsers listed here are Google Chrome, Microsoft Edge, Mozilla Firefox, and Opera.
Final Words
So this was the list of the top 10 internet browsers in 2023. I hope you get your answers on this list. With your superfast browser, you can also access your Windows apps remotely from anywhere on any device with Cloud Citrix VDI from CloudDesktopOnline. To learn more about Office 365 Enterprise E3 suite and other hosted applications try out O365CloudExperts.
If you still have any questions related to top web browsers or if you have any other browser in your mind that you want to be mentioned in this list, let us know in the comments below.
You may like to read: