Whenever you watch any video on YouTube, you probably want to download them so that you can watch them later offline. For a while, if you want to save YouTube videos to your Android mobile, you had to use third-party software that likely violated the YouTube terms of service.
YouTube Red is the only method for saving YouTube locally that doesn't violate YouTube's Terms of Service that cost $9.99 monthly service. But if you don't want to spend money to download YouTube videos then what to do?
Unfortunately, we could not find any good solutions on the Google Play store that allow you to download music from YouTube to Android. Thankfully, you can use an app such as Tubemate to download YouTube videos to Android smartphone for offline watching.
TubeMate is regarded as the best YouTube music downloader for Android devices, as it allows users to download music videos from YouTube easily. With TubeMate, you can have your favorite YouTube videos and music on your device for offline viewing.
How to Download YouTube videos to Android with Tubemate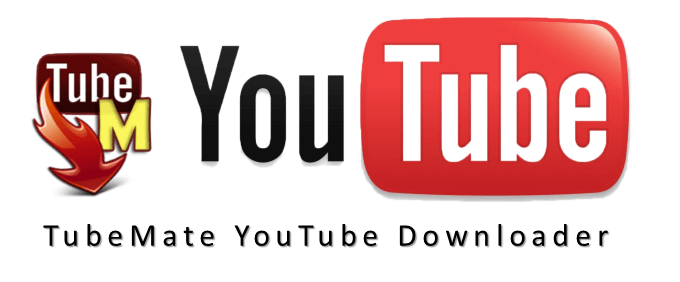 Below are the steps on how to install TubeMate app (with limited advertising) for Android phones.
Step -1: Open the Settings menu on your Android phone or tablet and go to Security, then enable Unknown sources. This will allow you to install apps from outside Google Play; that it is disabled by default is to protect you, so we recommend disabling that toggle once you have installed Tubemate.
Step-2: Now open your web browser and visit www.tubemate.net and install the latest version from one of the verified sites listed here. We've chosen Android Freeware.
Step-3: Click the Install App button. Now there will be a warning about the .apk file that it can harm your device, but go ahead and click OK.
Step-4: Once the file has downloaded there will be a notification of "Install blocked". Click Settings and check the box for Unknown sources and then click Ok.
Step-5: Tap on the download listed youtube-Tubemate.7.07.apk and choose Install when prompted. Click Open when the download completes and agree to the T&Cs.
Step-6: You can either use Tubemate to download YouTube videos from directly within the app, or you can do so within the YouTube app itself. In the app, tap on the search icon and type in your desired videos name.
Step 7:  Tap on the green download button on the top right of the app to download the currently playing YouTube video.
Step 8: Next, you will be prompted to select from a list of video formats to download from. select a video format and tap on the download button to download the YouTube video on your Android phone.
Step 9: Now the Tubemate app will start downloading. Once the video has been downloaded, it will appear in the Downloads in the program, which can be accessed by swiping your finger to the left.
I hope these tips will help you to download youtube videos to Android device and you can enjoy by watching your videos offline too…:)